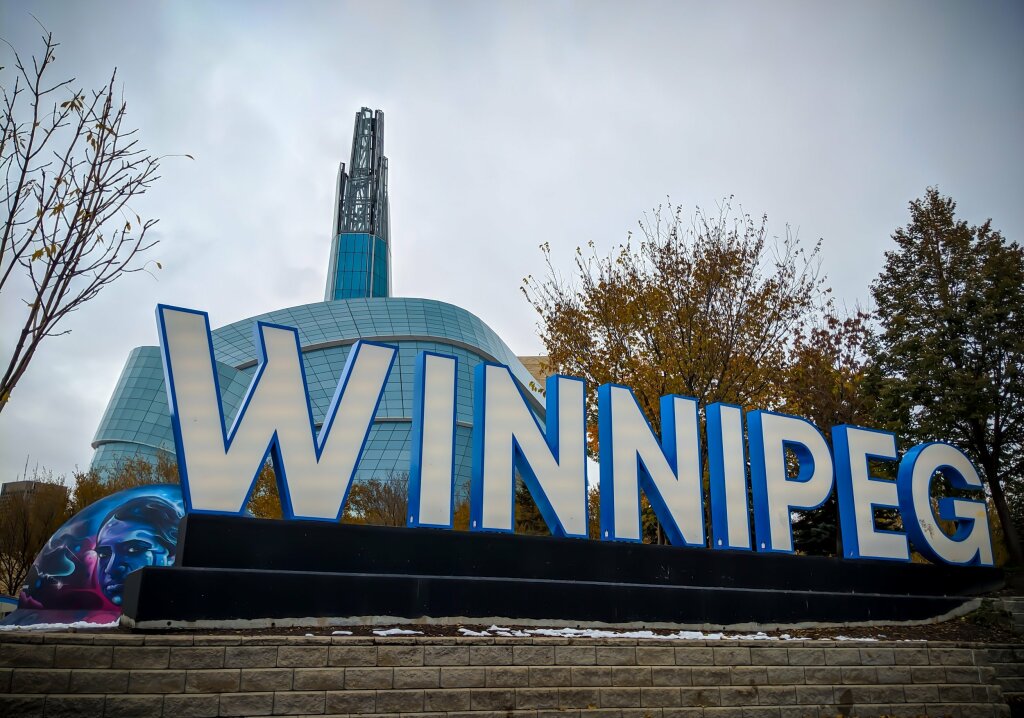 For the second year in a row, CYMTV supplied all streaming solutions for the World Police & Fire Games, this year (2023) held in Winnipeg, Canada.
Held biennially, the World Police and Fire Games is an Olympic-style competition with more than 8,500 athletes representing law enforcement, firefighters, and police officers from more than 50 countries across the world. These athletes compete in more than 60 unique sports. Founded and hosted several times in the United States, past host countries include, Australia, Canada, China, Northern Ireland, Spain, and Sweden.
As a celebration of firefighters & law enforcement world–wide, the size and scope of the World Police & Fire Games continues to grow. Attendance in the Games increases as have the number of Nations involved throughout its history. The 2011 WPFG in New York holds the current attendance record with more than 16,000 athletes competing in 67 sports from near 70 countries. More than 10,000 competitors competed in the Chengdu, China Games in 2019. With family and traveling companions, overall attendance topped 25,000.
Volunteers were asked to download and install the CYMTV Camera App. User accounts were setup for each of them, so that all they needed to do is log in to the app and press the "Go Live" button. No prior experience or technical knowledge was needed.
The camera operators filmed both in the main venue as well as on other locations in and around Winnipeg.
One staff member from CYMTV's American office was on location during the entire games to assist and co-ordinate with all streaming activities.
CYMTV supplied three directors, all of whom worked remotely on cloud-based computers running the directing software. The directors were located in Denmark, Belgium and the USA.
For playback, a Netflix-style App and web page were provided (using the FlixFlax product) to allow for viewers to watch the live streams. These were totally branded for the World Police & Fire Games 2023, n compliance with their brand identity.
After each broadcast, the recorded videos were also placed in the app as on-demand videos. This way, the athletes but also their family, friends and colleagues back home were able to follow their performances live but also afterwards.
The app also offered broadcasts and videos from the opening and closing ceremonies, as well as various promotional video content.
Integrated by default is StreamUnlimited, the Virtual CDN Add-On which saved massively on bandwidth during the live streams.
Besides video content, the App can also show content from webpages and other sources, making it a one-stop shop for athletes and anyoe who is interested, for all sorts of information about the games, including schedules, results, logistics information and more.
Using CYMTV's platform it was also possible for the organisation to publish one or multiple live streams in the social media platforms such as facebook, Twitter and Instagram.
The daily live broadcasts were announced on the WPFG 2023's Facebook page and other social media.
For the stream and video delivery, CYMTV used the distribution network from partner CDN77 with their powerful worldwide CDN network on 26 locations – enhanced with CYMTV's own StreamUnlimited product to ensure the best and fastest vieiwing experience.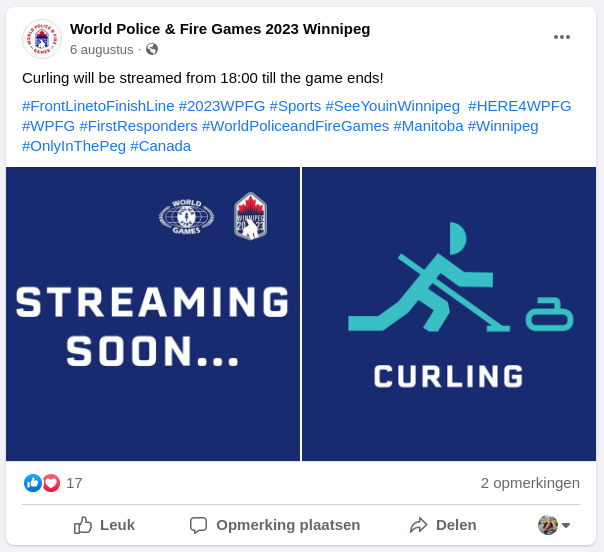 CYMTV's 24/7 scheduling product Yourown.tv was used to create a continuous TV channel that showed "yesterday's highlights" in a constant broadcast.
In addition, selected live broadcasts were shown in this channel as well. The channel was playable in the app, but was also played on the digital signage screens in the main venue.